In 2017, we queued for cheese tarts, jiggly cheesecakes and snacked on salted egg yolk chips. For dinner, we feasted on delicious BBQ Korean Fried Chicken in trendy Korean establishments. According to our FoodTime predictions, we should see a shift towards a healthier, simpler and traditional approach to eating this 2018. Bon-Appetit!
Vegan & Vegetarian Cuisine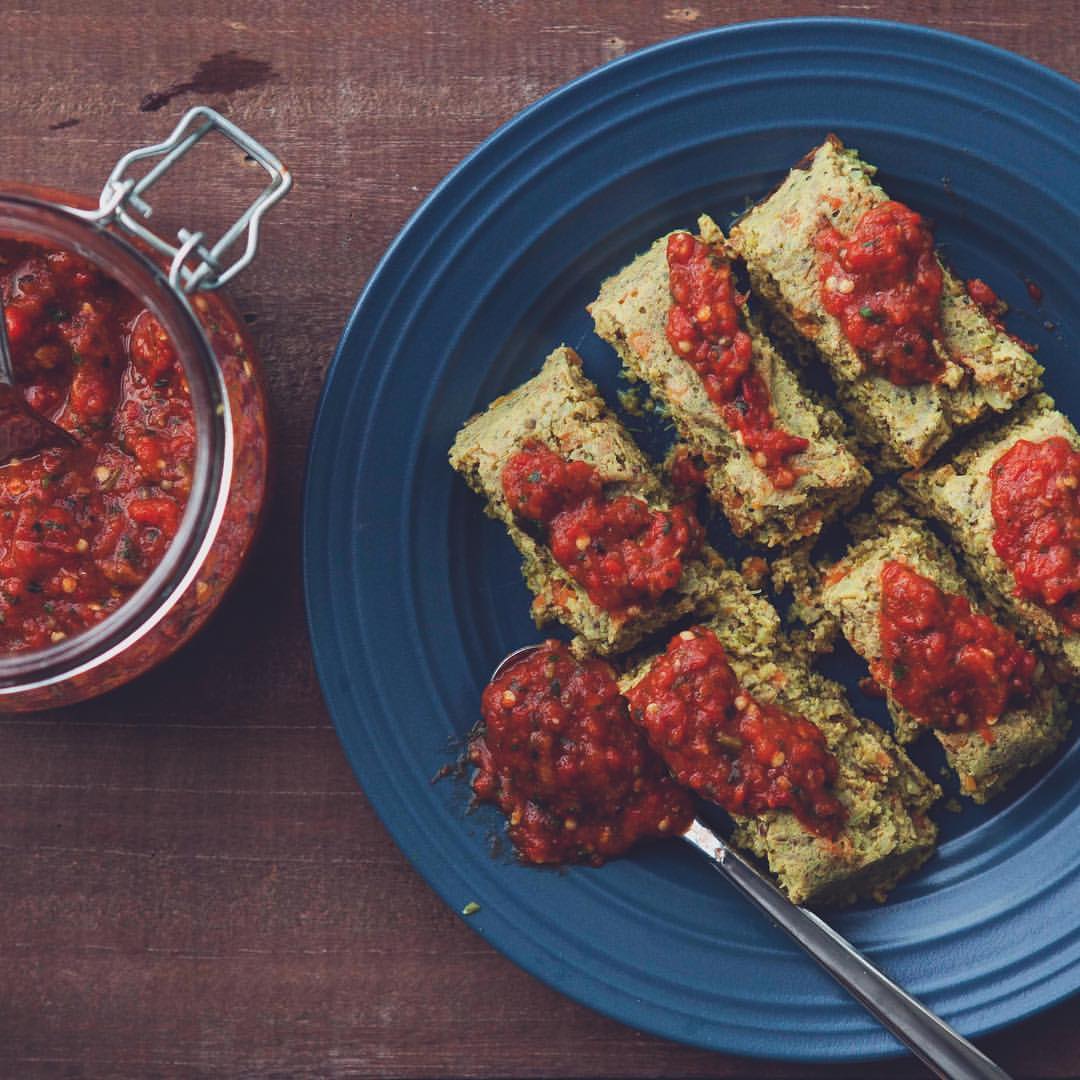 Going meatless has never been so easy in this day and age. Whether we are casual vegetarians or hardcore vegans, restaurants are cooking up dish after dish of colourful and mouth-watering meatless alternatives. With dishes  like Curried Coconut Quinoa with Roasted Cauliflower, Creamy Butternut Linguine and Vegan Peanut Butter Cheesecakes, it is easy to bite into these vegan & vegetarian dishes without thinking 'Where's the meat?!'
For vegan and vegetarian-friendly restaurants, we recommend the Wholey Wonder (Penang), WTF restaurant (for Indian cuisine) and LN Fortunate Coffee Malaysia.
Quirky Asian Bites
Remember the salted egg yolk croissants and jiggly cheesecakes from 2017? Well, it seems that these quirky Asian bites are here to stay. Viral snacks like the salted egg yolk chips and Uncle Tetsu Cheesecakes seem to be an innovation or improvement of food from our childhood. These flavours bring back the nostalgia of our childhoods, reminding us that there is perhaps, still a little child in us after all.
Whatever the innovations, the marriage of Asian flavours with Western snacks have started a frenzied food trend among many Malaysians and we are absolutely LOVING IT!
Poke Bowls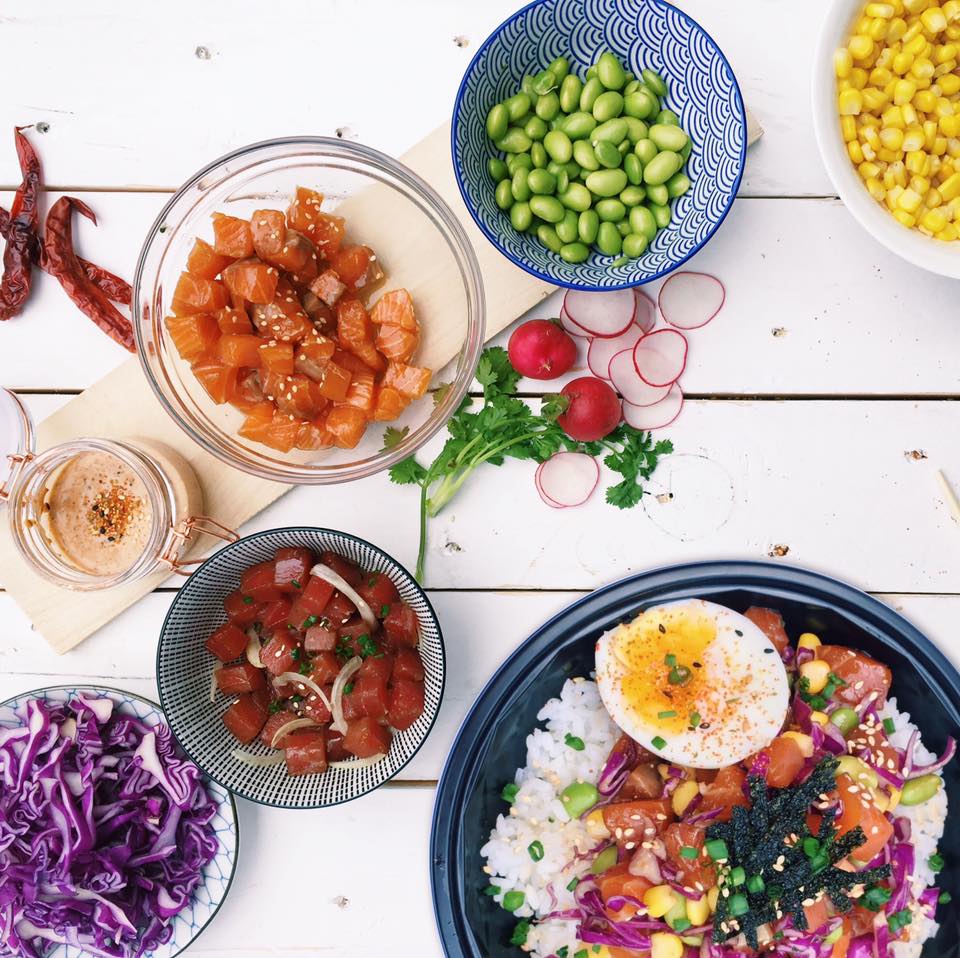 Aloha! You've probably seen these colourful bowls everywhere on social media, but what are they? Poke bowls or more accurately, POH-keh is a traditional Hawaiian dish of 'cubed/sliced' raw marinated fish, tossed over rice and umami-packed sauces. This traditional dish has been around for centuries and a staple to any Hawaiian's diet. Poke is fresh, delicious and so snappable!
So where can you grab one of these colourful bowls for yourself? There are actually several Poke bars in Kuala Lumpur, such as The Fish Bowl (Bandar Sunway), paperfish (TTDI), Fin (Publika) & Poke Bear (Sunway Pyramid).
South-American Cuisine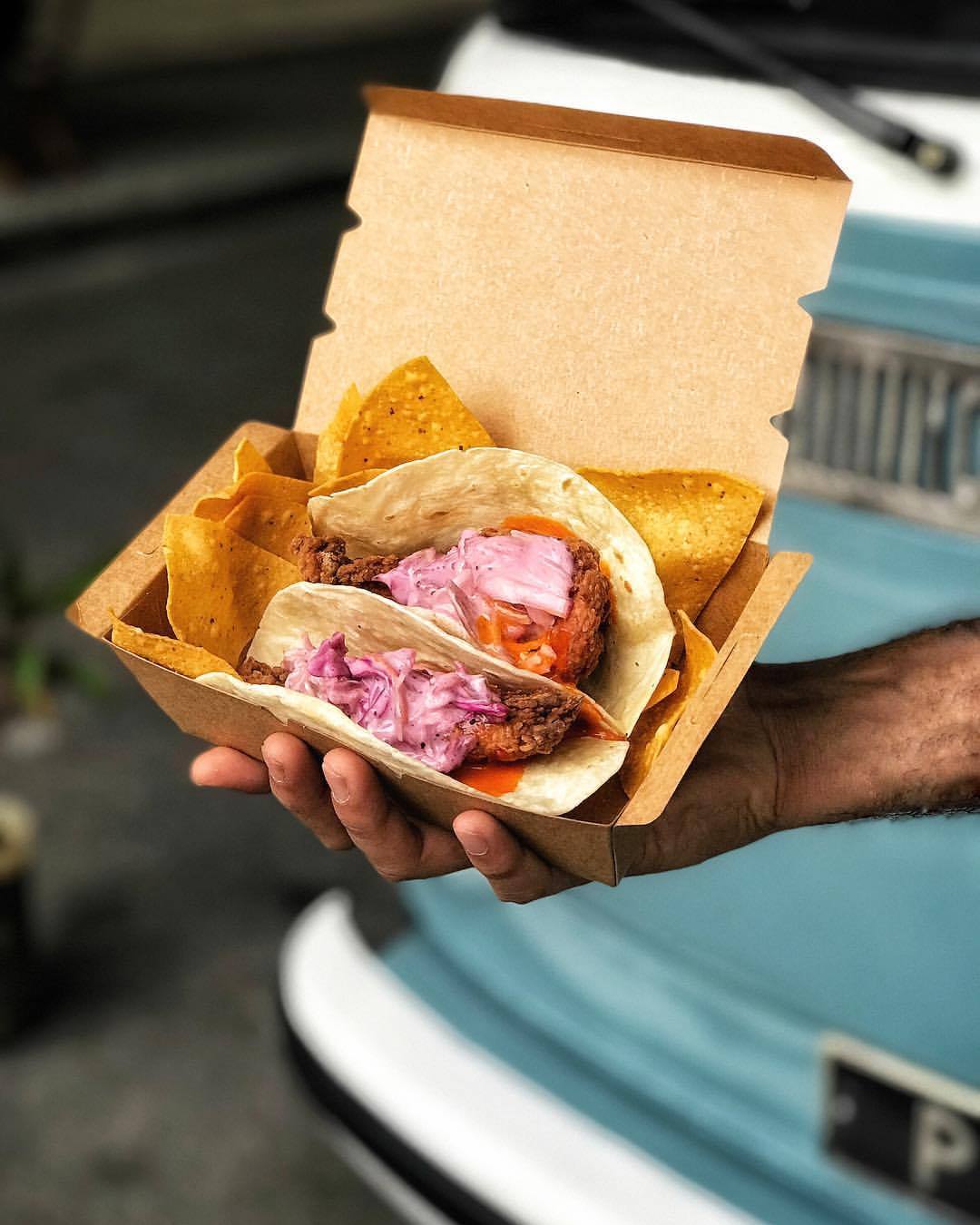 By now, almost every Malaysian has had Nando's at least once in 2017. Since its initial debut in Malaysia several years ago, the Portuguese franchise has quickly snowballed into one of the most relevant family eateries in Malaysia. Now its 2018, and Malaysians are starting to venture further beyond the Peri-Peri chicken into more sophisticated flavours like Mexican, Peruvian and Brazilian cuisines.
With their sensual and irresistible history, powerful flavours and unique ingredients, it is an understatement to say that Malaysians could use a fresh new kick in their food adventures. Some notable restaurants include Qba Latin Grill and Bar, La Boca Cafe and Thyme Out Kuala Lumpur!
Seafood with Hawker Delights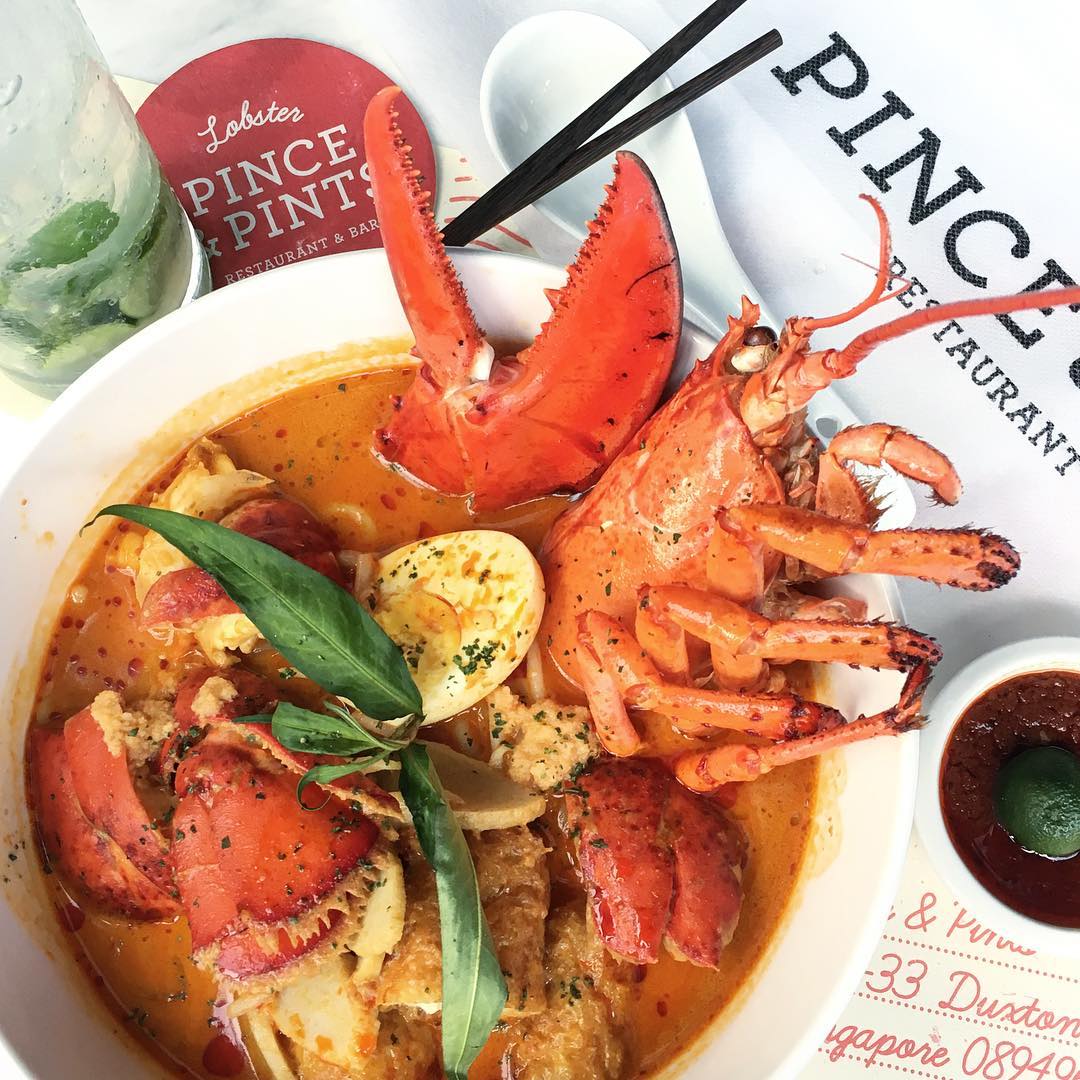 Recently, we have witnessed the badass upgrade of seafood and its cooperation into classic hawker dishes in Malaysia. What went viral few months ago, was a video detailing the most expensive laksa ever. And ever since then, food establishments have followed suit. Gone are the days when your laksa only contains a small shelled prawn, hawker delights are now served with large, juicy crustaceans like lobster, crab and king-sized prawns.
There are Lobster Nasi Lemak. Lobster Udon Noodles, Lobster Lak Sa and even Lobster Nasi Lemak! So, fancy some lobster in your laksa? You can blow your cash and stroke your inner food goddess with Pince & Pints Kuala Lumpur, & Lavender Cafe (Sarawak).
Middle-Eastern & African Flavors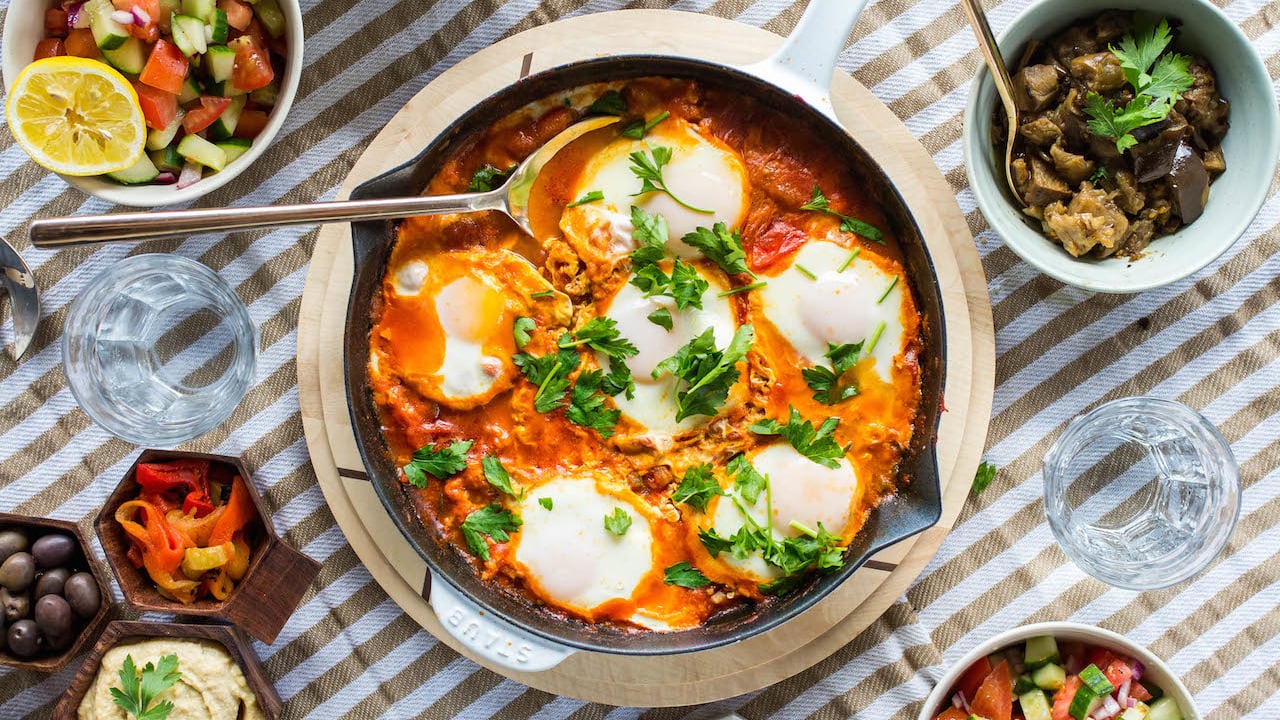 It's as if 2018 has been hit with a second wave of spice craze since the introduction of the spice trade from South Asia and the Middle East. Cardamon, Tumeric, Za'atar, Harrisa, Halloumi; these spices are climbing in popularity, with the recent craze of Shakshouka (a warm, baked breakfast of eggs and tomato sauce) and Halloumi fries topped with Za'atar and pomegranate seeds. Spices are the cornerstone of every Middle-Eastern and African cuisine, which gives it its aromatic aroma and wickedly unique taste.
If we have to sum up our experience with these cuisines, it has to be 'homely'. So, if you ever feel just a little melancholy, give these cuisines a try and watch the food cure your heart!
This article was brought to you by FoodTime, a 24/7 food delivery service in Malaysia. To order some of these delicious cuisines above, do download the app and give us a try! P.S. FoodTime has no service charges!