Middle Eastern cuisine is becoming increasingly popular in Malaysia, due to the large influx of international students from universities such as Limkokwing & Segi University. However, savouring that delicious shawarma sandwich in Bukit Bintang is only the tip of the iceberg. There is a whole other world out there and this guide is the gateway to your Middle-Eastern food adventure!
First, we have to warn you that middle-eastern portions are HUGE. If you think that T.G.I.Fridays' meals are big, then you are in for a delightful surprise.
If you are a complete newbie. . .
Every Malaysian understands the importance of rice in our daily meals. Eating something without rice or bread is like having burgers without the fries. If you are a rice bowl like many of us, you should definitely start off with some chicken mandi or kabsa!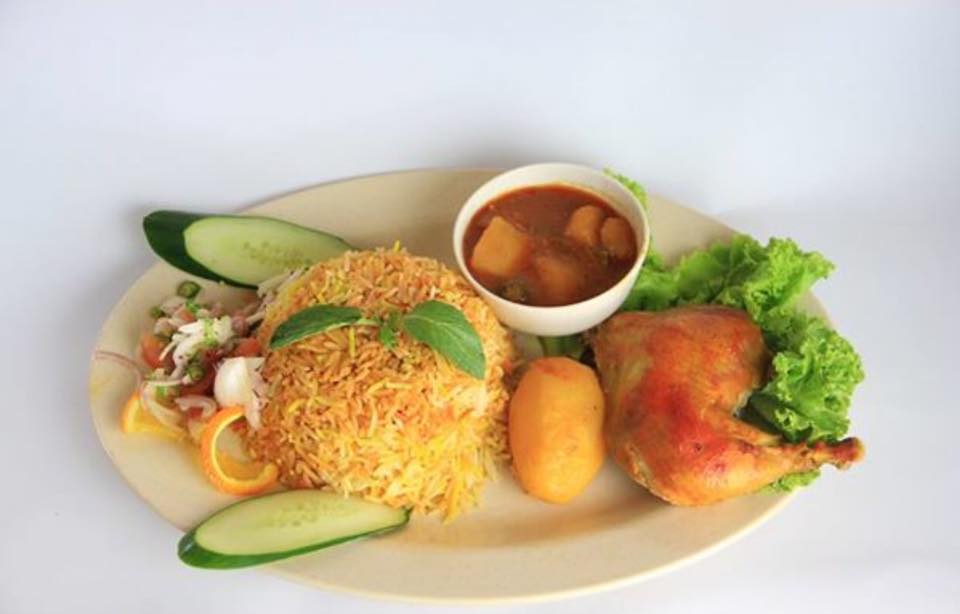 If we have to be vague, chicken mandi takes a slight resemblance to chicken biryani. However, chicken mandi is often prepared by slow-cooking the chicken in a tandoor which makes the meat extremely tender and delicious. We're not kidding when we say "the meat practically melts in your mouth!"
Kabsa is a famous rice dish served traditionally in Saudi Arabia and the Gulf countries. The dish consists of specially prepared meat such as lamb, served on a bed of spiced basmati rice. The best part about this dish is definitely the rice as it is seasoned with fabulous spices such as saffron, nutmeg, fennel, cardamom & sometimes, even raisins!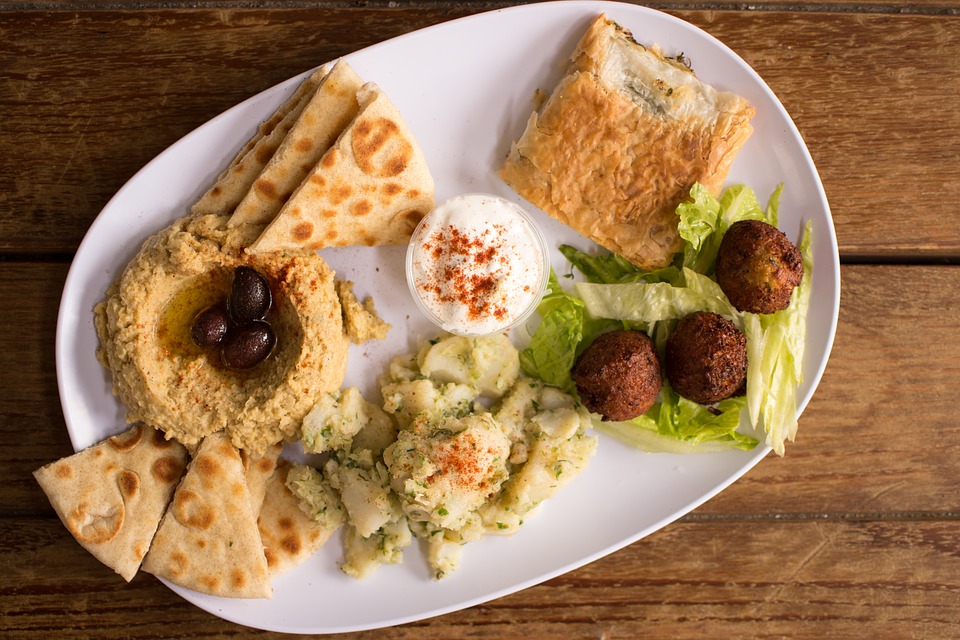 Falafel
What's meat-free, healthy and delicious at the same time? Falafel! Falafel is a deep-fried ball of mashed-up chickpeas, fava beans or both. It is usually served, wrapped in pita bread and slathered with tahini sauce and veggies. A vegetarian sandwich has never tasted so good!
If you like it spicy & hot . . .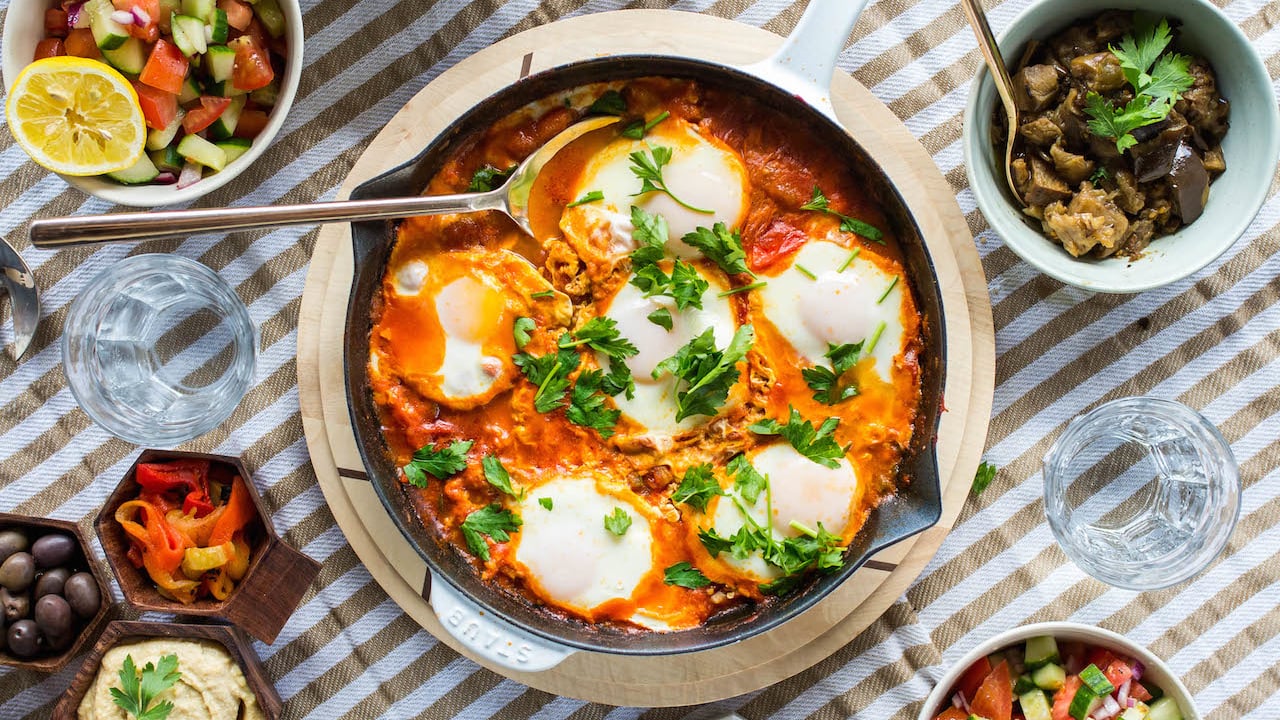 Shakshouka
We bet that you have never had breakfast served like this. Shakshouka is a Tunisian dish of eggs poached in a sauce of tomatoes, chilli peppers, onions and topped with a dash of cumin. There's nothing like a dash of spice to wake you up in the morning!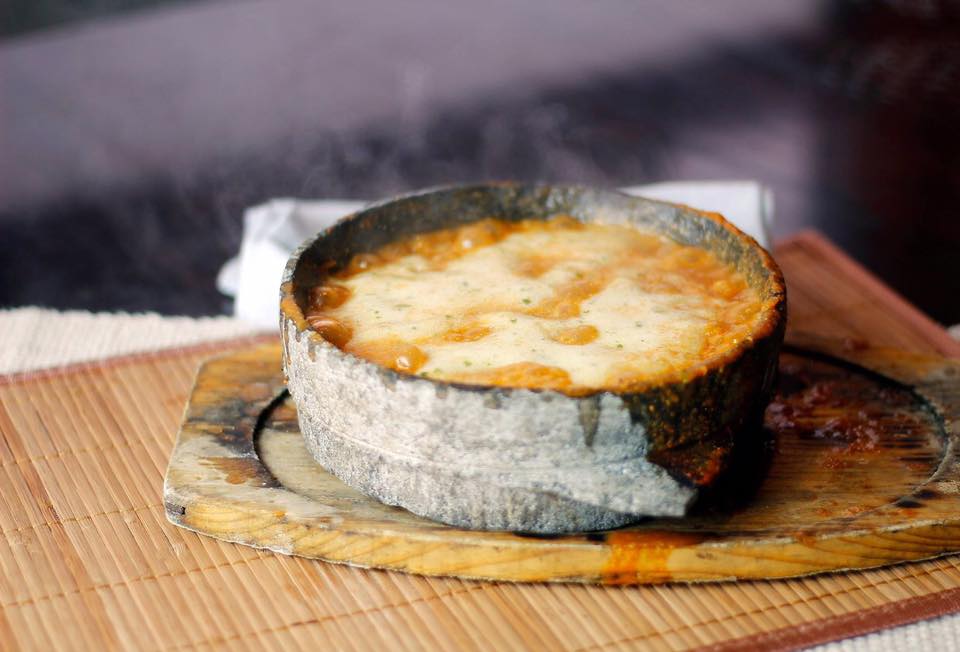 Saltah
If you like Korean Kimchi Jigae then you will love Saltah. Saltah is piping hot stew made with meat, eggs, vegetables, chilli peppers, tomatoes and fenugreek. Did you know that Saltah is also the national dish of Yemen? It is best to eat it with some Yemeni flatbread (which tastes like a crispier version of roti canai!).
If you want to try something completely different. . .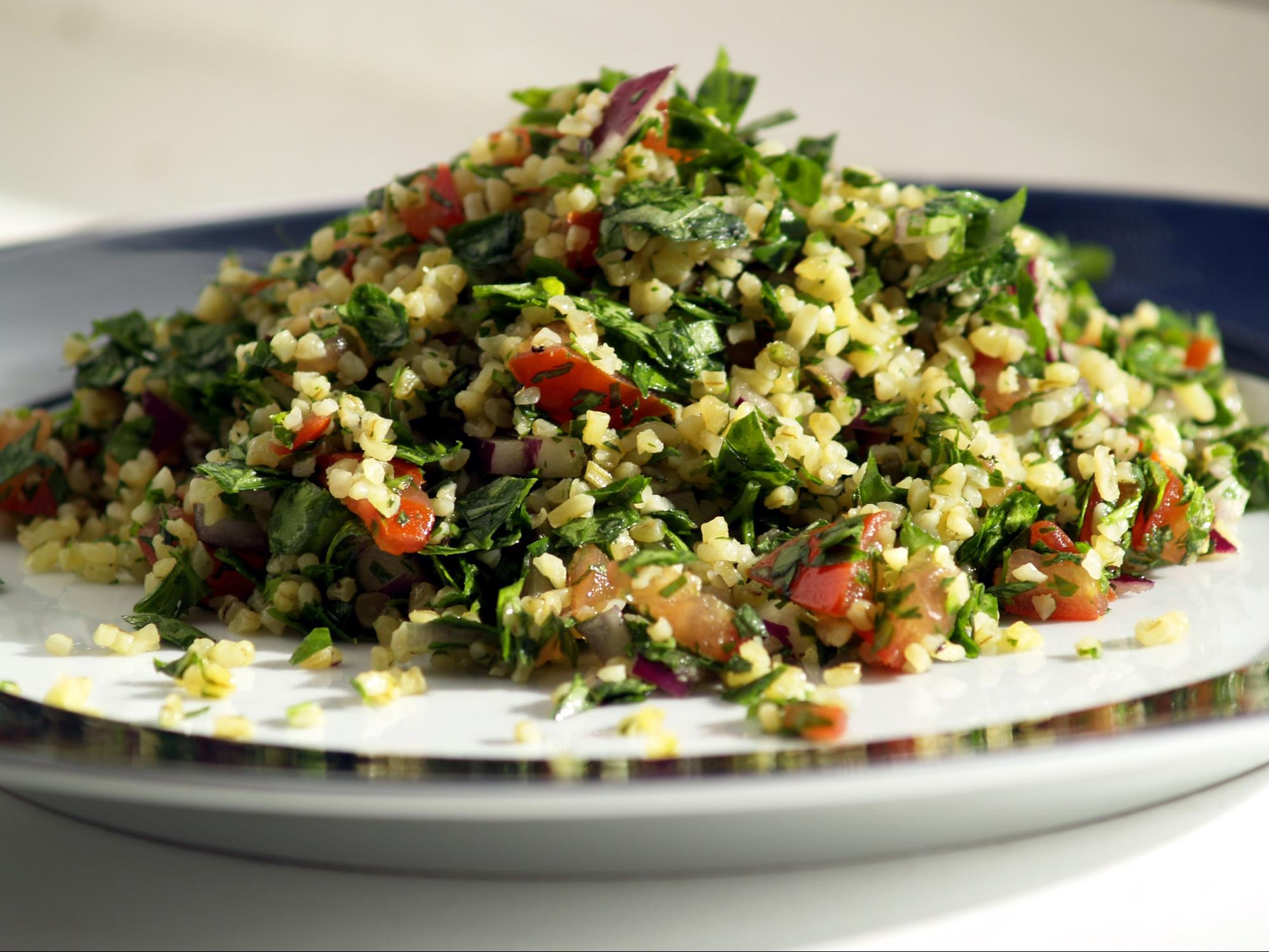 Tabbouleh
If you don't like eating salads, Tabbouleh is the perfect alternative. Tabbouleh is essentially a Levantine vegetarian dish of bulgur or couscous, tossed in a generous splash of olive oil, freshly-chopped parsley, mint & tomatoes. With its refreshing minty & crunchy base, this vegetarian dish puts all salads to shame.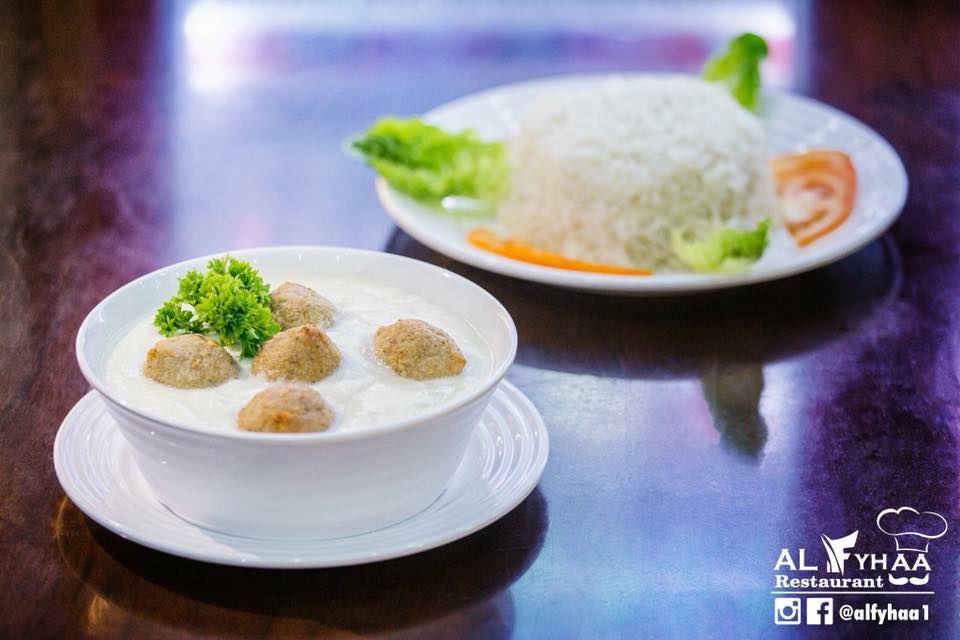 Shakriyeh
We're going, to be honest, we were sceptical about trying yoghurt and meat together. It is certainly unheard of in Malaysian cuisine but we were pleasantly surprised at how good it tasted. The warm yoghurt stew and tender pieces of beef formed a perfect symphony in our mouths. It is incredibly filling too so be prepared to loosen a few buttons or two!
If you like lots of pasta… .with a twist! Try. . .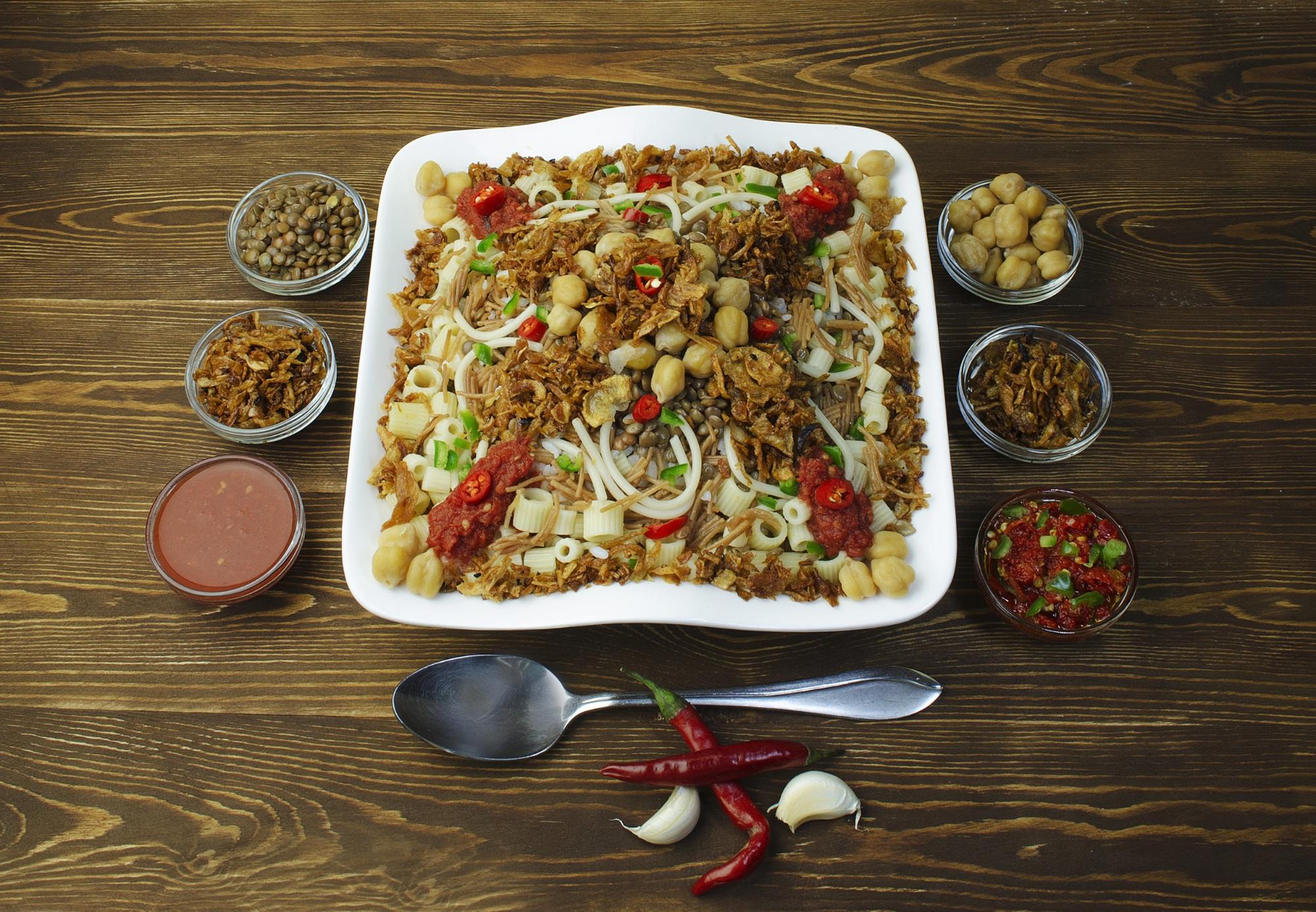 Kushari
Kushari is a party, it's a party where all your favourite carbs are invited; rice, pasta, lentils… .etc. This national Egyptian dish is a hearty bowl of flavours and textures all topped with some spicy tomato sauce and fried onions. Yummmm!!!!
Or go old-school, with some chicken kebabs with pita bread and hummus! Yummmmm!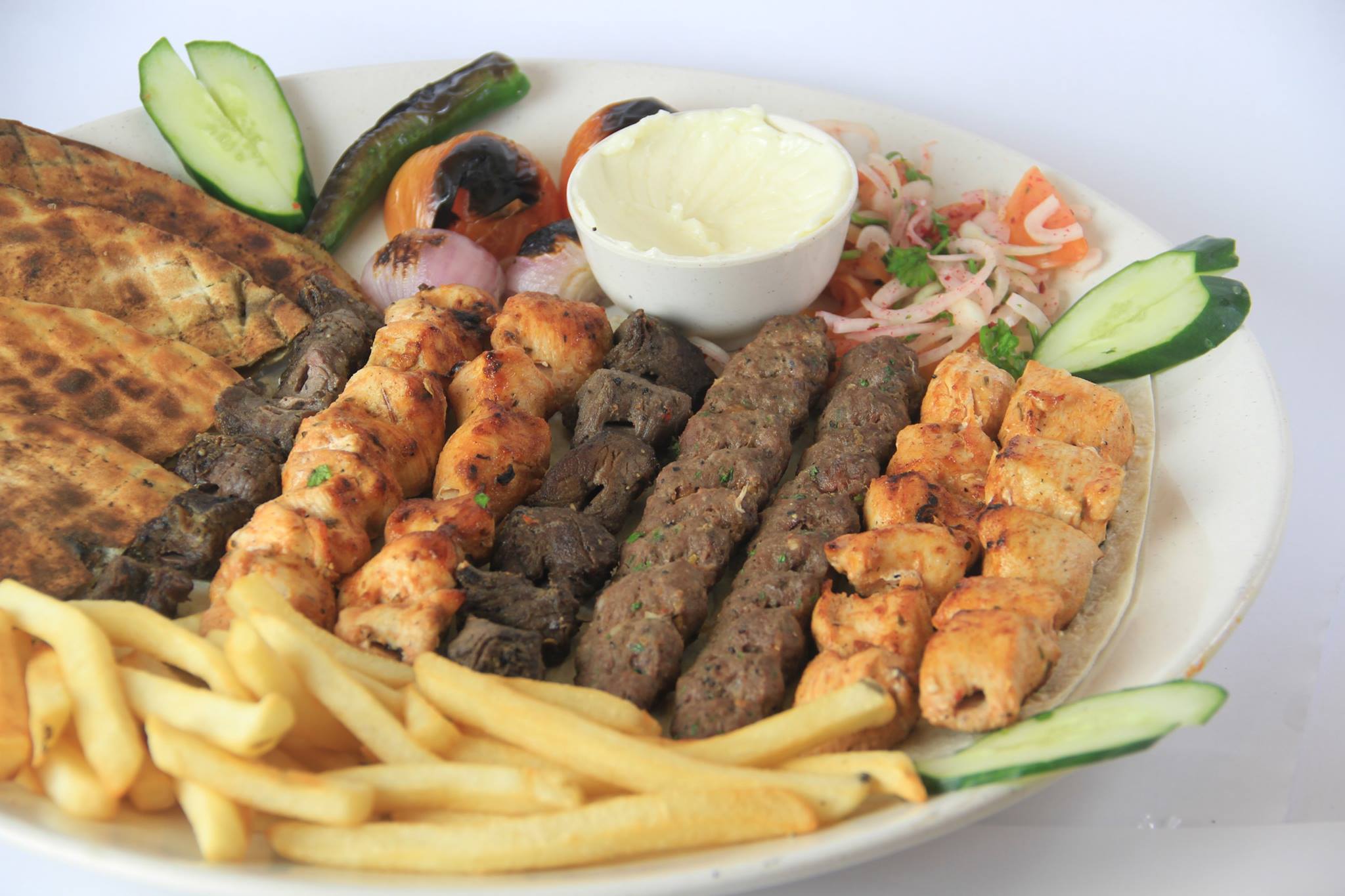 There's just something about Middle-Eastern kebabs, they're juicy, perfectly grilled with just the right amount of char. When eaten with pita bread and a large dose of hummus, it's the perfect meal after a night out or even as a post-workout snack!
Lastly, what about dessert?
We've left the best for last and it's all dedicated to all you sweet tooths out there.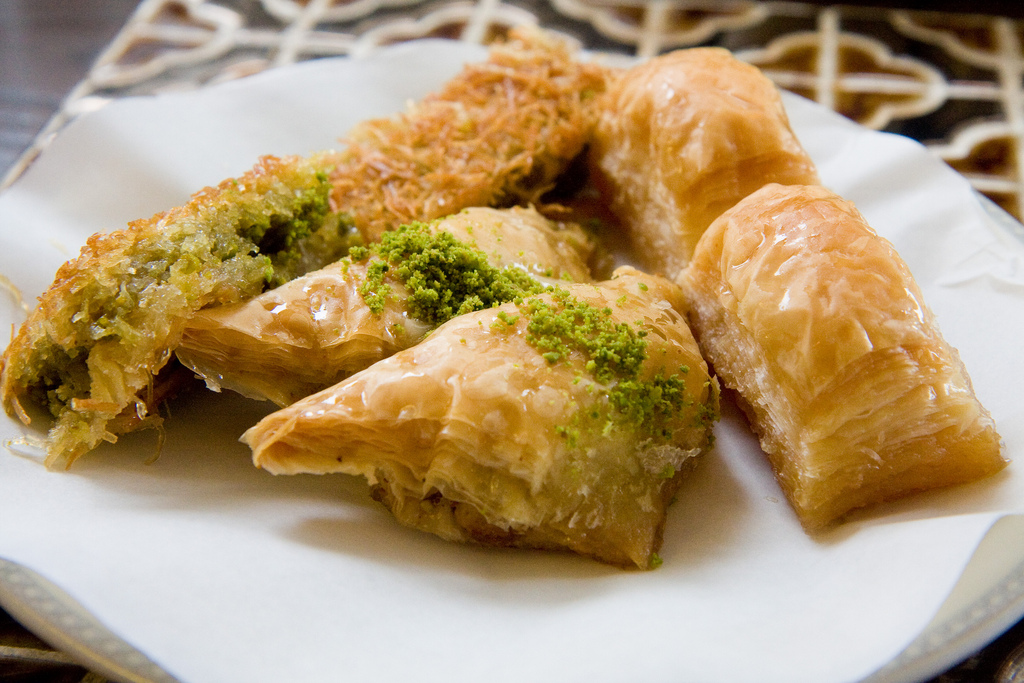 Baklava
Baklava is a layered pastry of sticky, sweet, nutty & flaky filo pastry. This beloved dessert has been around for centuries (dating back to the Ottoman Empire!) and is sure to be a perfect accompaniment to your favourite coffee or tea!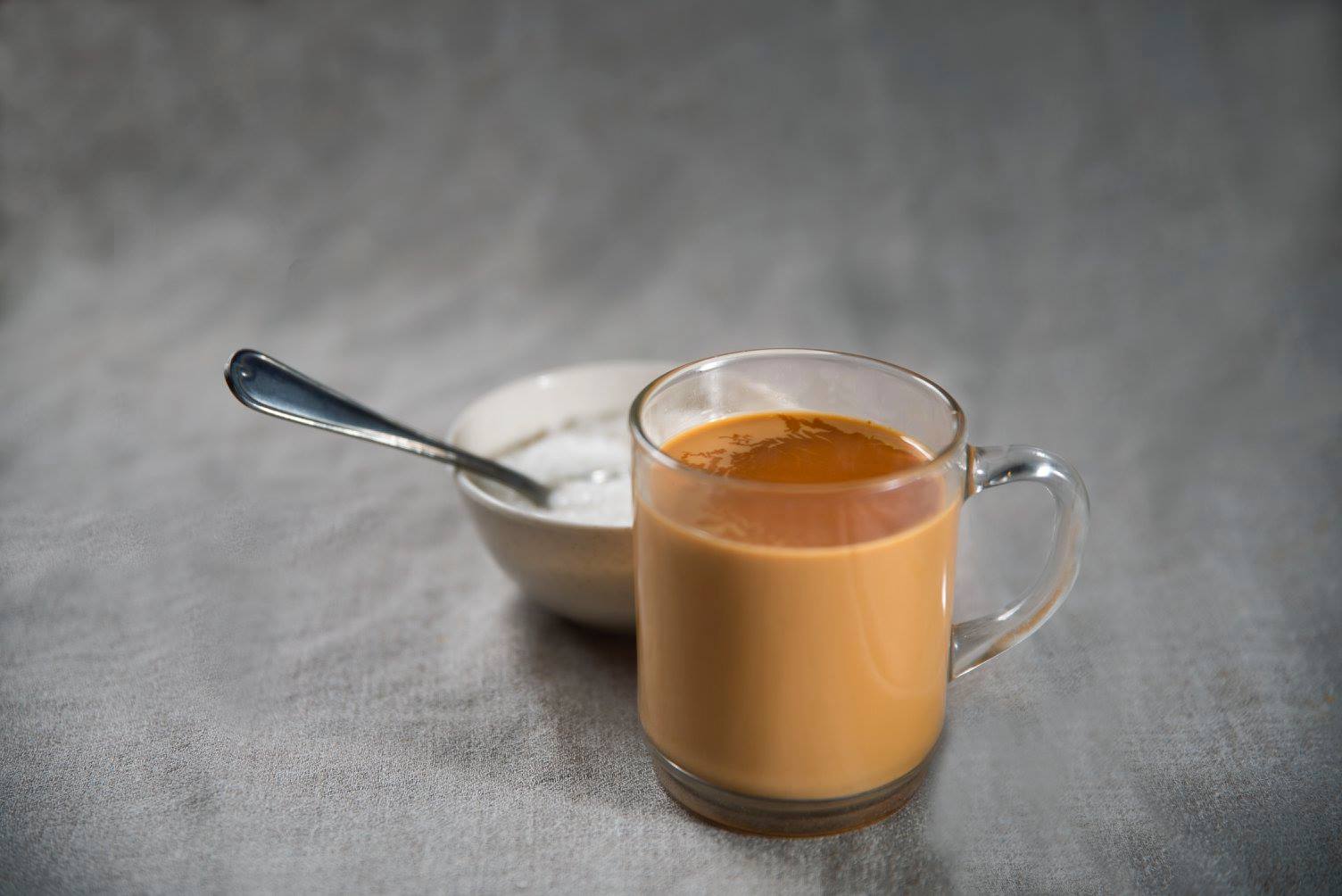 Adani Tea
We'll give you a tip, Adani Tea is like the spicier, sexier cousin of Teh Tarik! It is traditionally made with red tea or black tea and boiled over a small flame with robust spices such as ginger, cardamoms and cinnamon! In our opinion, is the perfect beverage to have over some late night conversations with friends and family.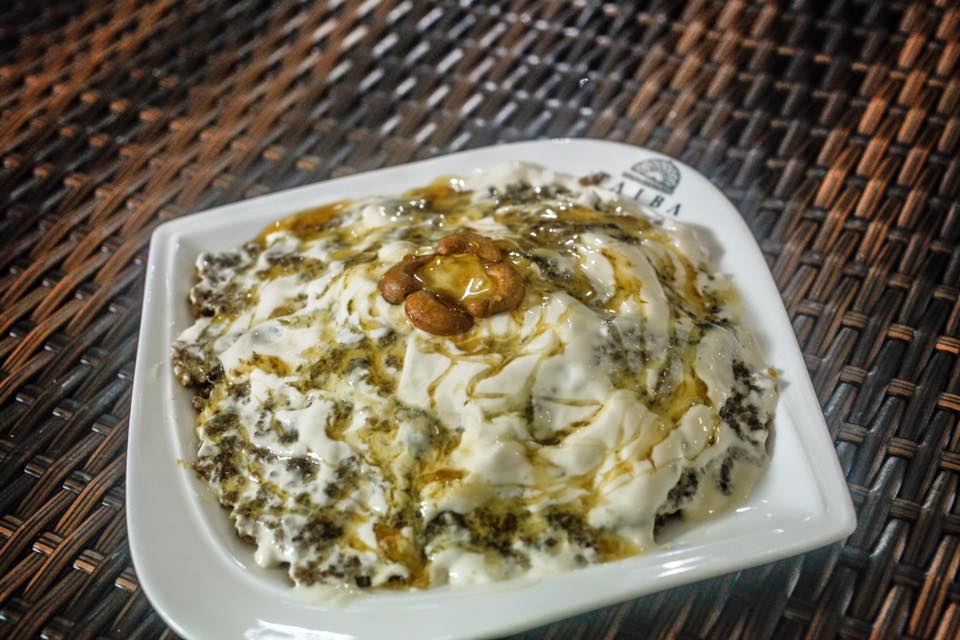 Masoub
Our favourite dessert of the bunch; Masoub or Malakia is a banana and honey wholewheat bread pudding that will send you over the moon. It is commonly served for breakfast or dessert. Our tip? Load it up with some cream and raisins to up the oomph! You can never go back after this trip!
On a side note, if you would like to try these delicious Middle-Eastern cuisines on the fly, you can order food delivery online with FoodTime