One of the most important aspects of being a Malaysian is enjoying weird Malaysian food. Since Malaysia is built on the pillars of diversity, many of our signature Malaysian food comes from Malay, Chinese & Indian heritage. Some Malaysians, however, are certainly pushing the boundaries of food innovation. Here, we have listed out a few Malaysian food combinations that have blown our minds! Looks weird? We dare you to try them out!
To know what is FoodTime click here.
Char Kway Teow Burger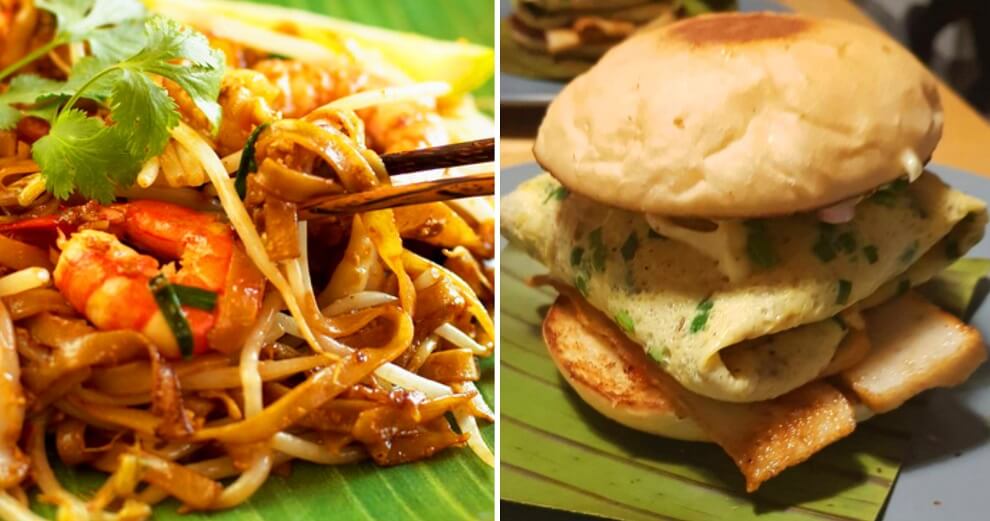 When Mcdonald's released their Nasi Lemak burger, we did not think that life could get any better. But it did and it's all thanks to Razif Hashim, the founder of FungryTv and Grub by Ahong & Friends. The mastermind, Razif Hashim said that he wanted to encapsulate the signature 'wok hei' (charred) taste of traditional 'char kway teow' in this burger. The burger's patty itself is a delicious omelette stuffed with classic 'char kuey teow' ingredients such as prawns, cockles, spring onions, taugeh (bean sprouts), and duck egg yolk, sandwiched between two toasted buns.
Nasi Lemak Cake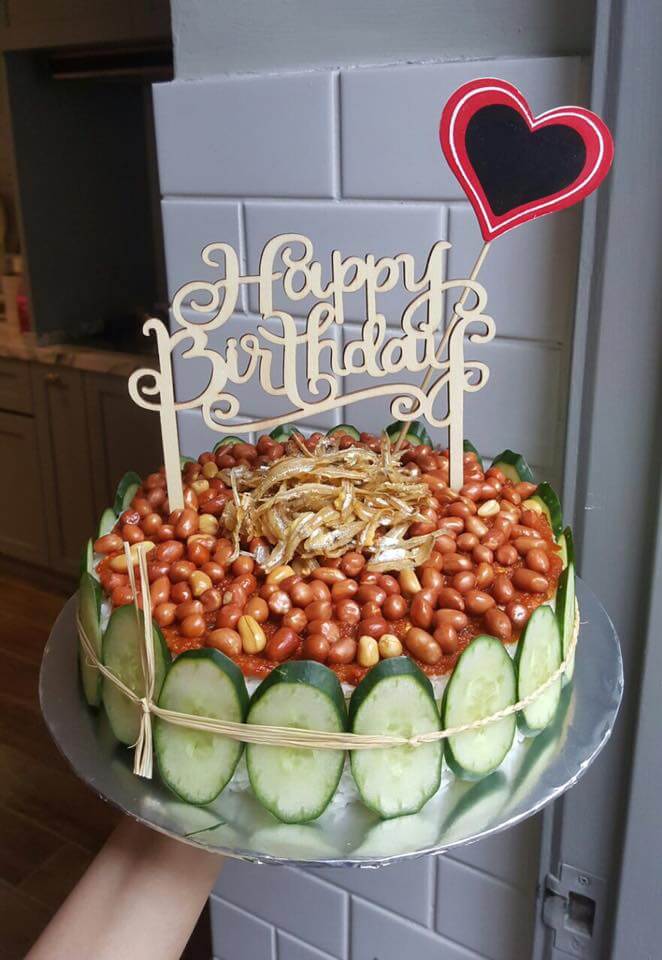 The Nasi Lemak cake is exactly what you think. 3-inches of coconut rice topped with a generous layer of sambal sauce, roasted peanuts & ikan billis! Created and sold exclusively by Tatiana Kitchen, the idea first came when Jennifer's mother, Tatiana made a Nasi Lemak cake for her grandson's birthday party. The cake was received widely among friends & family that the mother-daughter duo decided to turn it into a business! Each cake can cost from RM 58 up to RM 288 depending on the toppings.
Whether you love it or hate it, we can all agree that this cheeky creation has captured our Malaysian hearts.
 Chicken Rice Tea
The list gets weirder and weirder with this impossible creation by ETTE TEA.The man behind this daring feat? Singaporean-born Victor Koh. Victor who is largely self-taught credits his unique style of tea blending to his travels and interactions with people, local culture and food. Prior to starting ETTE TEA, his love and passion for tea leaves, herbs and local flavours have already propelled him to craft out several bespoke tea blends for several restaurants, corporates & banks in Singapore.
So tell us, are you daring enough to be the first guinea pig to try this tea out?
Nasi Lemak Condom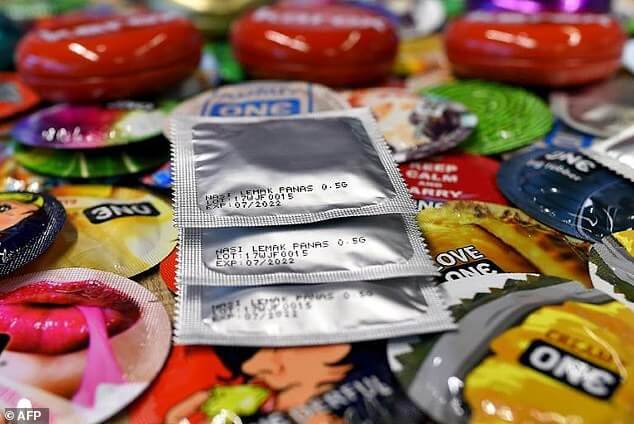 Karex Berhad, who claims to be the world's largest condom manufacturer spent six months developing its nasi lemak prophylactic. The nasi lemak condom has a light coconut smell and a warming lubricant to imitate the spiciness of nasi lemak. Currently, they are still working on the packaging and hopefully, the condom will be in stores by November this year!
If you think that's wild, you haven't seen their durian flavoured condom range yet! Any durian fanatics out there?
Nasi Lemak Gelato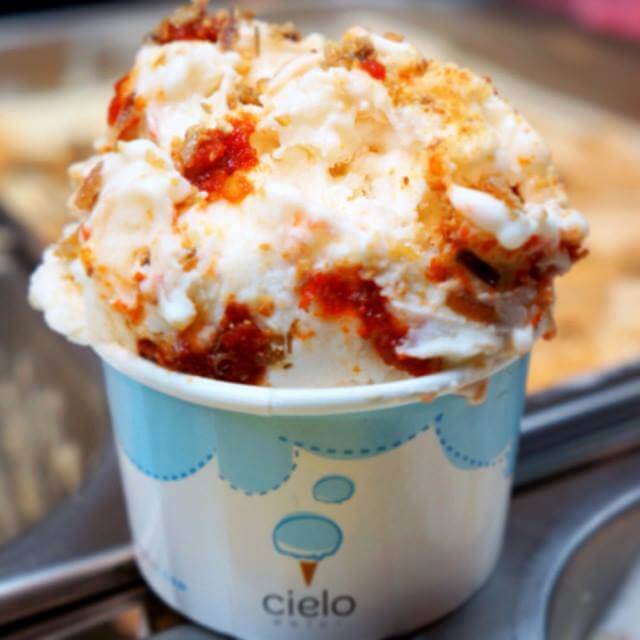 So what makes a nasi lemak gelato? Cielo Dolci, a homegrown ice-cream shop is constantly innovating new gelato flavours by combining traditional Italian gelato with local flavours. Their signature nasi lemak gelato is essentially coconut milk gelato sprinkled with spicy chilli flakes, peanuts and a dusting of anchovies. The flavour is only available periodically so it's best to keep a close eye on their Facebook page.
Sambal Mooncake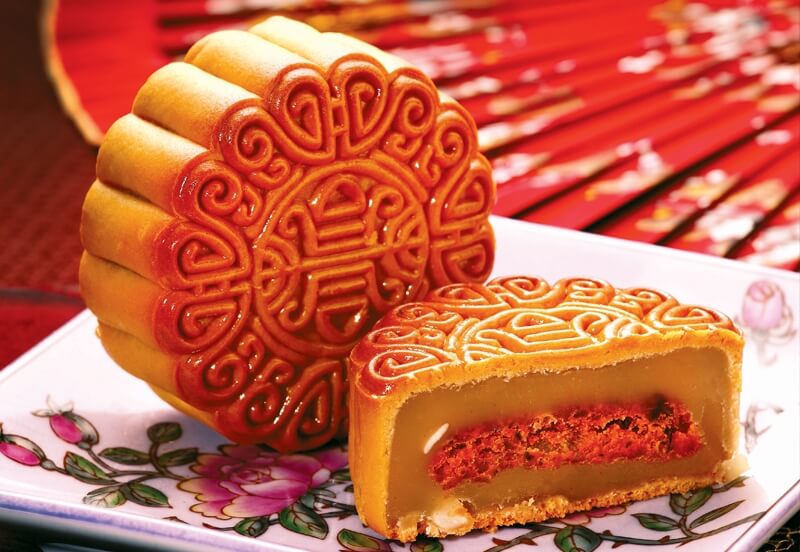 Malaysians have been getting creative with their mooncake fillings such as banana passion, ice-cream flavours and even durian. Now we have . . . mooncake with sambal? Surprisingly, the savoury, slightly spicy dried prawn sambal actually worked really well with the sweet lotus paste filling. It doesn't taste like the traditional red-bean or lotus filled mooncake, more like Nyonya kuih!
If you can't stomach these wild creations, you can always download FoodTime now for FREE today and enjoy convenient food delivery services.